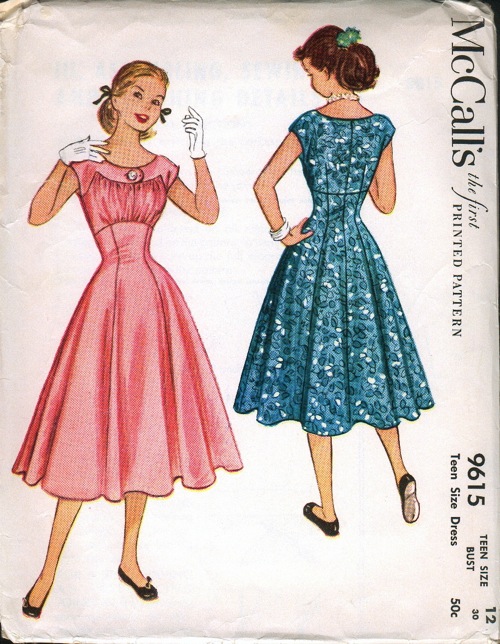 Christmas is a great and crazy time of year. After faulty lights and running around like a chicken with its head cut off it's finally here. I made amazing gingerbread cookies last night (M almost bit my finger trying to eat the rest of the cookie I had in my hand) and we went to his aunt's house for Christmas Even dinner. It was wonderful and full of family. I got JoAnn's gift cards (M is going to warn the store before I get there) an Etsy.com gift certificate which has already been used to buy myself that lovely pattern you seen on the side there. It has front pocket and.... BACK pockets. I have never seen a dress with pockets in the back like a pair of jeans but I can't wait to make this up and see what people say. My grandmother and I spent a lot of time together and I'm soo happy that she is feeling good and is in good health because this time of year is a great time to count your blessings because everyone has so many if we only take time to look. Enjoy your Holidays and your crazy family because sometimes we all need a break from trying to be normal and just need to be ourselves.
Update
on the Merry Making. Christmas is now over but that doesn't mean the warm fuzzies are =] For Christmas my grandmother bought me Gerty's New Book for Better Sewing and can I just say
Swoon
? I've been reading it and I can't get over how awesome the book is. It includes patterns and directions on how to do just about everything when it comes to sewing. I can't wait to go fabric shopping with all of my JoAnn's gift cards. She also got me earings to match the locket M got me last year for Christmas. M got me books, Disney dvds which we will watch together (you are never too old for Disney) and a 1950's petticoat!!! I'm super excited to wear it underneath the dress I'm making now (Butterick 5556) which is a 1955 reprint pattern. My grandmother's boyfriend got me McCall's 9615, a 1950's teen dress (possible 1953) I also got three bags from my aunt and two new sets of pjs.