Long time no post. So lots have happened since the last post, a break up, I graduated from undergrad, moved to Santa Fe, started grad school, started another relationship, finished my first year of grad school and now I'm looking to sew again. The Renn Faire is going on back at home soon and I'm going home for vacation. So I started planning a Ravenclaw inspired Renaissance outfit. I bought Marrgo Anderson's Working Woman's Pattern
I'm done with the main seams of the smock so that just needs hand finished. The partlet needs the collar put on and then the rest needs to be started. I'm making the skirt and flat cap in midnight blue linen and the bodice & sleeves in silver linen. The new boyfriend is coming home with me and so I bough Margo's Men's pattern as well.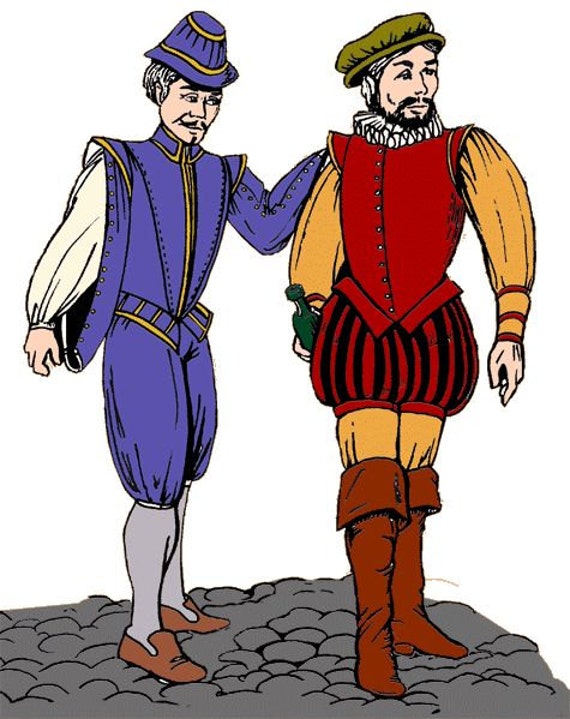 His doublet and sleeves are going to be gold twill and his Venitian's will be midnight blue but twill instead of linen. His shirt is in process and he's still deciding on if he wants a flat cap or tall hat. My other purchase for this outfit was a pair of American Duchess Virginia Renaissance Shoes. They were on sale and the last pair was my size so I had to grab them up.
Photos will follow as I get pieces done.